DUX Axion
DUX Axion is an adjustable bed, with the function to heighten and lower the bed, with all the characteristics of a classic DUX frame bed.
DUX Spring system
OEKO-TEX
Fire proof
Adjustable
Features
Double-spring mattress with natural latex and two layers of 9cm and 12cm springs
Adjustable bed
Handheld control with soft-touch buttons
Number of springs in 90x200cm is 840
Bed height 55cm including legs
Leather details
Legs (12cm) with wheels, two of which are lockable
Available with specific headboards Astoria, Dante, Royal and Quadro
Available in medium firmness
Velcro fastening for Mathilda Axion bed skirt
Description
DUX Axion is an adjustable bed with all the characteristics of a classic DUX bed. The DUX double-sprung system with multiple layers of thousands of interlinked springs offers the perfect combination of stability and support. Your position can easily be adjusted up and down with a handheld controller. Smart and simple technology to make your nights (and days) even more comfortable.
Dimensions
| Width | Length |
| --- | --- |
| 90cm | 200cm |
| 90cm | 210cm |
| 105cm | 200cm |
| 105cm | 210cm |
| 120cm | 200cm |
| 120cm | 210cm |
Customise your bed
We believe that your bed is your castle. That is why we let you choose all the components, from mattress, headboard and top pad to legs. Make DUX personal!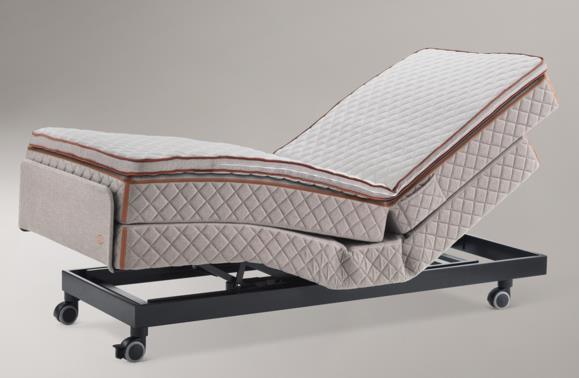 The most advanced adjustable beds
DUX beds can be tailored to your needs – from elevation capabilities, additional adjustable pillows and area for the head. You can customise each side of the bed simply by pressing a button. The multi-layered Swedish steel springs offer stability and excellent support.

Superior comfort
The secret behind DUX is technology. We aim to ensure the highest sleep quality, focusing on proper posture and improved deep sleep. Thanks to continuous coil spring design and time-tested technology, the DUX beds are incredibly comfortable.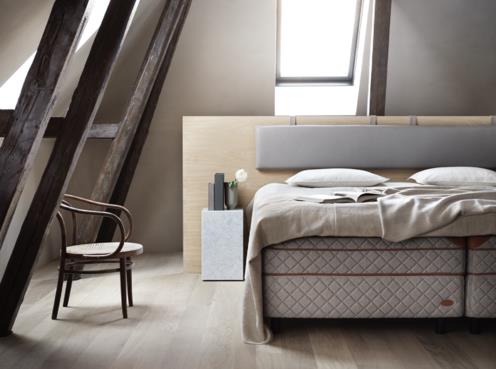 Experience DUX
The best way to feel the DUX difference is to experience it overnight. Why no stay a night at one of our partner's hotel to experience the DUX bed before buying.

Accessories
Choose your headbord, bedskirt and linen. Our exclusive line of accessories are the perfect fit to your DUX bed.